Kovači, Halilbašića
For Rent, House, five bedrooms, Sarajevo, Kovači
Luxuriously furnished house on two floors with garden, large terrace and beautiful view of the city, Kovaci
2 5 270m2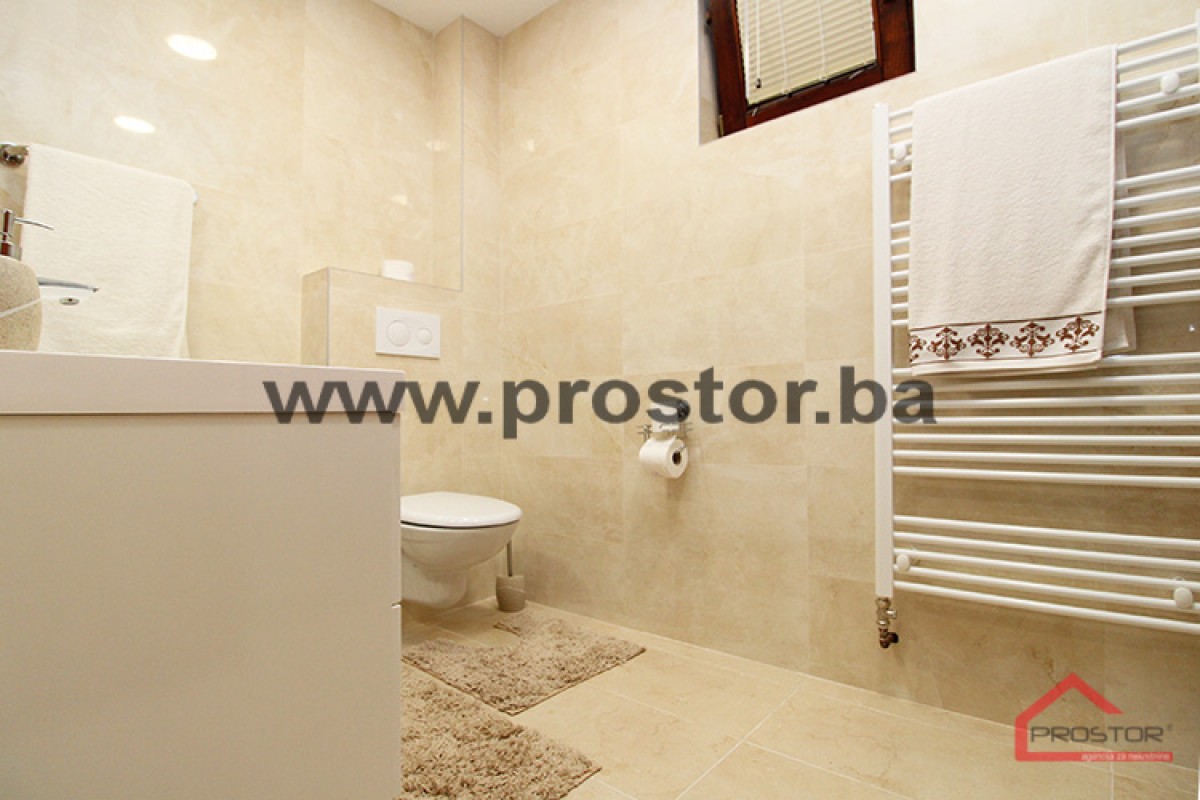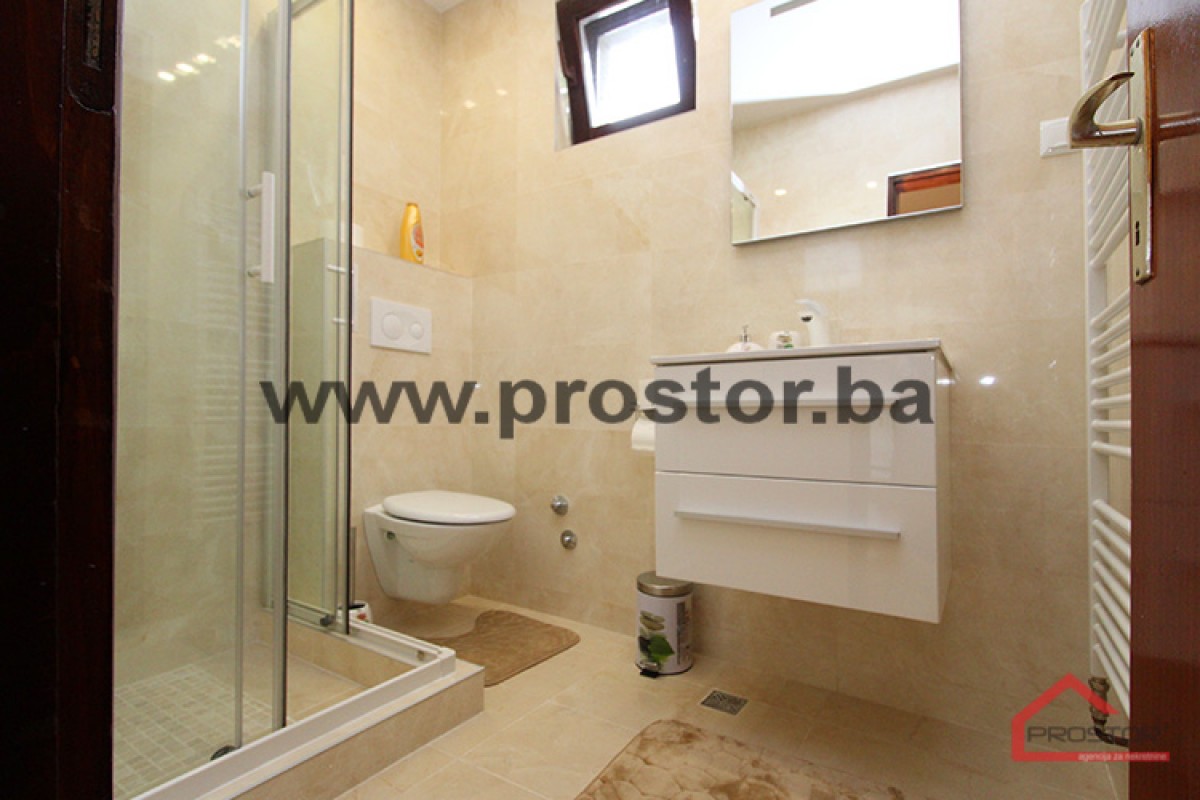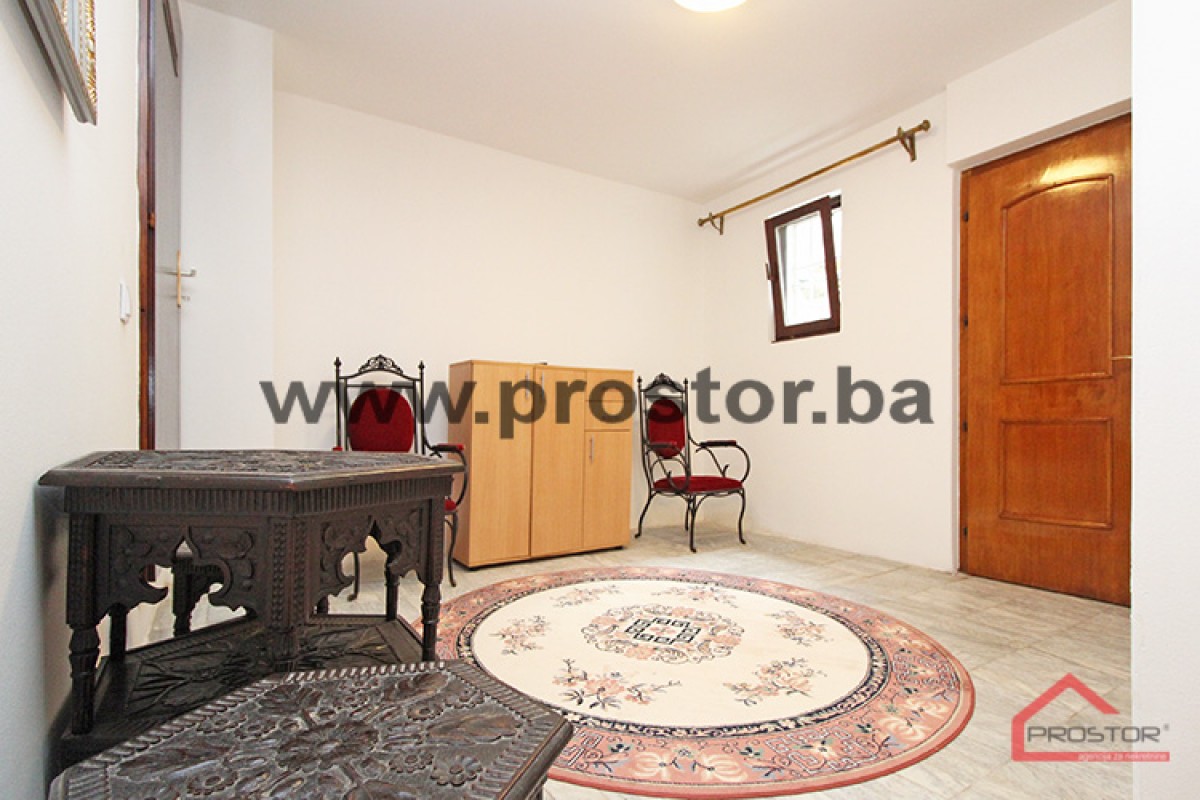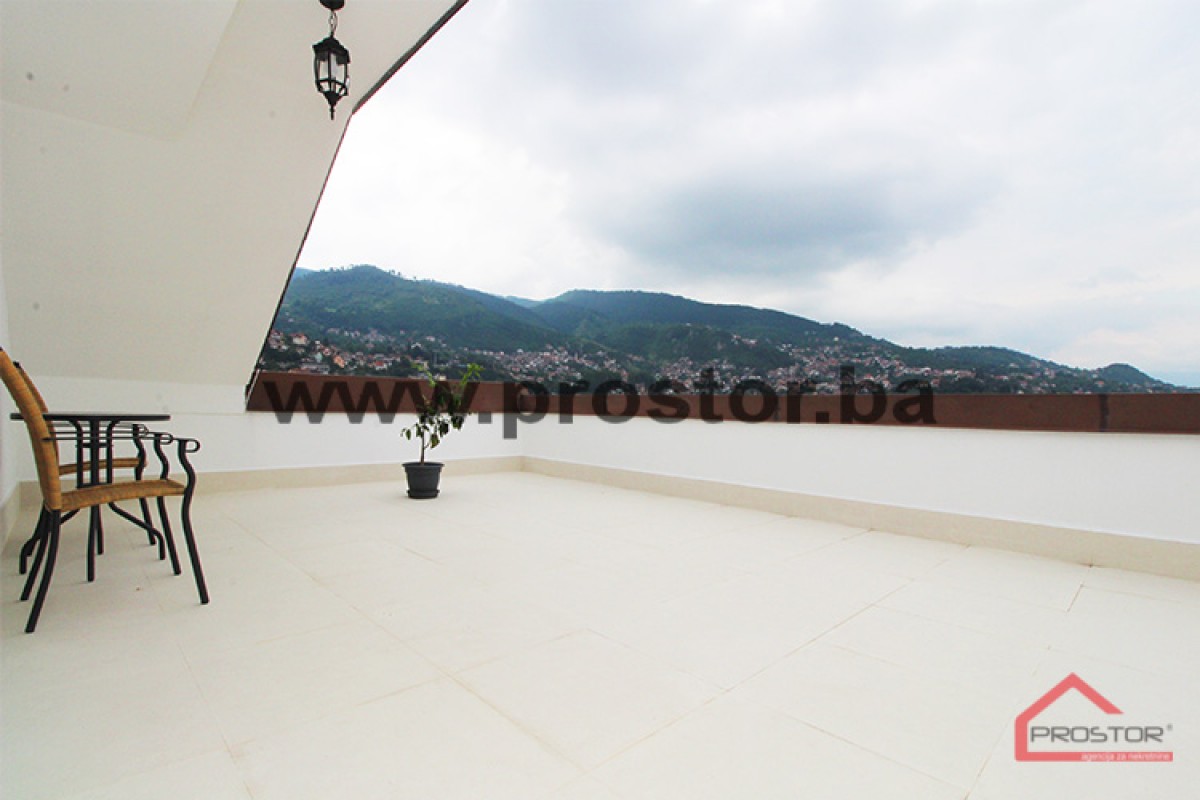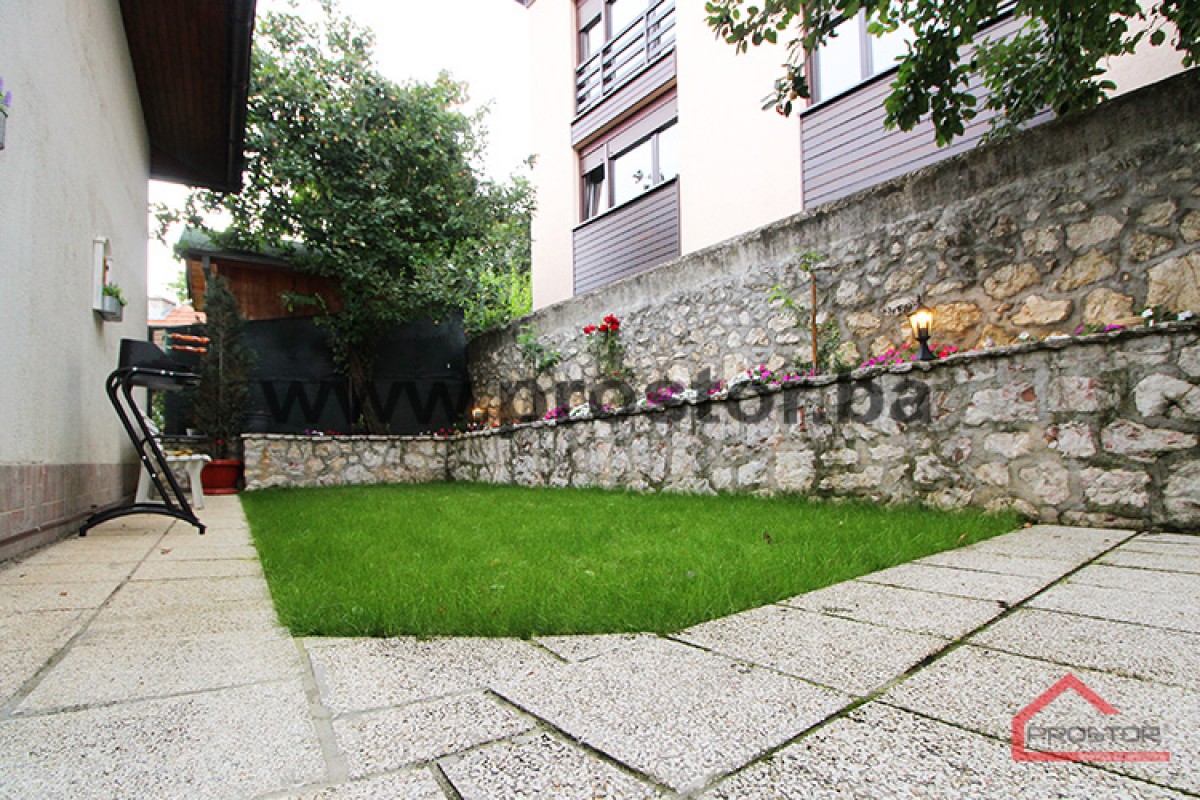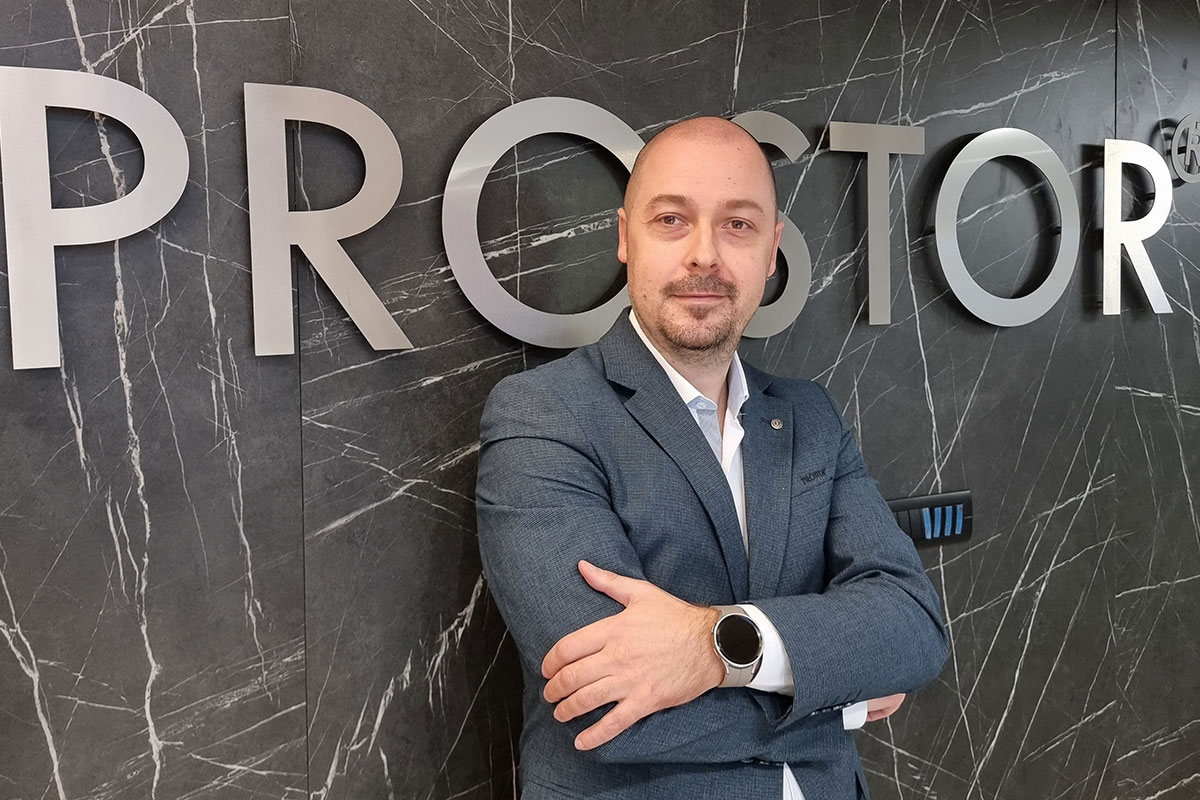 Kontaktirajte nas već danas za posjetu ovoj nekretnini.
Adin Jašar
Br. certifikata: 01-01.1-242/22
Poslovnica Stari Grad
DESCRIPTION
A luxuriously furnished house is being rented 270sqm with a garden in the residential area of Kovaci settlement, Halilbasic Street. The future tenants have the opportunity to experience the beauty of the Old Town Sarajevo within 2-3 minutes walk. It is important to note that near the house are the all necessary facilities for daily needs of the family (supermarkets, pharmacies, public transport, restaurants ect.).

The house was built in 1985. and the last adaptation was in 2018.During the renovation of this property, the owner completley renovated both bathrooms and the kitchen, and set up the most modern and luxurious elements.
The property has been regularly maintained since the last adaptation, and recently interior and exterior wooden carpentry has been painted and parquet floors. Orientation of the house is (W-N-S), so the whole house is on the sunny side.

It is important to emphasize that future tenants can use garden which provides an ideal place for rest and relaxation. What is characteristic for this property and what makes it different and special compared to other real estate on the market is a large terrace with unique view of the City Hall, Sebilj and the rest of the Old City

LOCATION The house is located in the residential area of Kovaci, Halilbasic Street. At a distance of approx. 2-3 minute walk to the city center, since tenants have access to the necessary facilities for daily needs, as well as a wide range of Baščaršija and the Old Town.
Would you like to make an appointment for inspection of this property? For this and other detailed information in English, please contact us on e-mail: rent@prostor.ba or 062/346-946
---
Dogovorite obilazak ove nekretnine